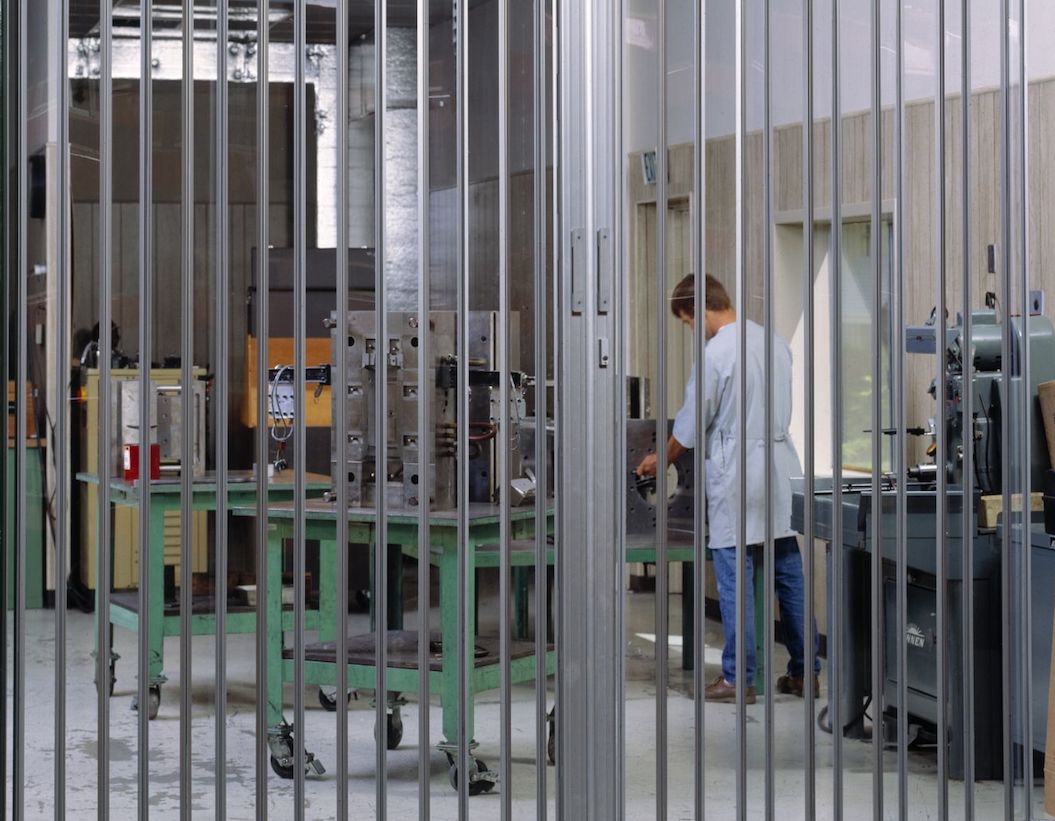 Accordion Doors ANC-440 see-through commercial and retail security doors. Custom-crafted of heavy-duty acrylic panels and our exclusive steel hardware hinge system, this Series helps reduce annoying noise and dust while providing a welcome sense of openness.
Designed to present an inviting entrance to retail and hospitality settings with moderate security needs, our Accordion Doors ANC-440 also serve as a unique decorative touch, and can be crafted to incorporate acrylic panels with those made of hardwood or Vinyl-Lam.
Accordion Doors ANC-440 have been tested for ADA compliance for opening load force per ADA/BOMA SEC 4.1311. Tests were conducted by MEI Charlton, Inc., Portland, OR. Certain ADA applications may call for specific handle location placement which should be specified when the door is ordered.
Panels: Acrylic panels (transparent clear or bronze) inserted into aluminum side channels (clear, bronze, gold, sand or white) yielding 4¼" overall width.
Panel Connectors: Flexible vinyl panel connectors color-coordinated to side channels
Track: 1-1/8″ x 1″ aluminum, dark bronze, clear or gold finish; curvable option available
Wheels: Nylon wheels on steel axles with ball bearing supplied as standard
Lead Post: ¾" x 2-¾" aluminum, color-coordinated to side channels
Latch: Deadlatch with thumb-turn two-sides; other options available
Jamb Molding: 1″ wide x 3/8″ deep aluminum
Handle: Molded PVC with finger recess
Width: Custom crafted to any width
Height: Up to 10′ 1″
Stacking Space: 1 ¼" per foot plus 2 ¾" for lead post